Fridays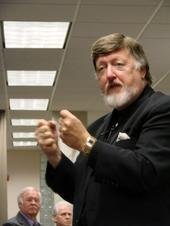 Eugene Harold Coleman Sr.
3616 Rossville Blvd. / Chattanooga, Tennessee / 34707 / telephone: 423-867-4232

click here
FRIDAY NIGHT COMMUNITY GOSPEL
Every Friday night the sanctuary at the C.C.C. is transformed into a gospel music concert hall for the Northwest Georgia Community Gospel Concert featuring some of the most talented Gospel Singers in the region. Under the leadership of John and Betty Richardson, gospel music rings out for almost two-hours each week. The sanctuary is normally full.
FRIDAY NIGHT 'PICKIN BARN' SHOW
While the Gospel Program is going on at the church site, the C.C.C. band, along with Pastor Gene, is performing at the New Ole Pickin Barn located in East Ridge at 2026 Mack Smith Road, just 3/10ths of a mile South of Ringgold Road on the left, just next to Unity Baptist Church.
The program offers a family alternative for a place to hear music and to dance without alcohol Attendees must be 14 years of age or older to participate. The music includes old-time rock in roll, blues, jazz, cajun, country, classic country and gospel music. The band is made up of regional favorites Jesse Reynolds, Michael Anthony Barnett, Mitchell Ford, Joel Beaver and Pastor Gene. The New Ole Pickin Barn features a full- scale concession stand with USDA inspected Black Angus Burgers and plump fresh really delicious hot dogs and a complete line of cold drinks for refreshment. The dance features normal dancing, line dances and a special line dance that has all dancers getting to know each other in a get acquainted line dance. One of the favorites of the dancers is the old fashioned-whistle dances.